Delaware Online Anger Management Classes
Welcome to our 100% Online Delaware Anger Management Classes. The classes we offer are self paced, meaning you can take the class and complete it on your schedule. You are free to login and out of the class when you choose to. Depending on the length of the class, most of them can be completed in a few days time.
Our Anger Management Classes are court approved in Delaware where the Judge or Probation Officer has approved you to complete your class online or through a distance learning environment. If you're not certain if you can take your required class online, we suggest contacting the Clerk of Courts office in the county you were sentenced in or your Probation Officer to find out.
We offer our Anger Management Classes in a wide variety of hours below that will satisfy the majority of Delaware court, probation, or employer requirements. If you have been required to complete a certain number of hours above those that you see below, please contact us and we can arrange the correct class for you.

100% Online Anger Classes
Accepted in Most States
Certificate Available By Mail
Money Back Guarantee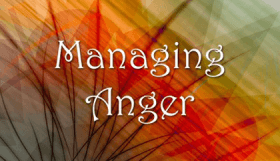 Please review your state's policies regarding online classes before you register for a class. If you are not sure whether or not a class will be accepted by the court or DMV, we recommend that you call your Probation Officer, DMV or the Clerk of Courts office in the county where you were convicted to find out. Also note that our class is a "self-paced" class and not a "Zoom" class. You can also call us and we can tell you whether or not our class will be accepted.
How The Classes Work
Once you register for a class you will immediately receive an email from us showing your payment along with a link to log into the class. Once you receive the email you can begin your class. Again you can work at your own pace to complete the class. After you have taken your final quiz at the end of the class a counselor will review your class work and quizzes. Once the counselor approves your classwork your certificate will be completed and emailed to you. If you need a hard copy you will have several mailing options to choose both when you checkout out here or when you finish your class.
Our Most Popular Classes
Need Help Selecting the Right Class? Give us a Call Today